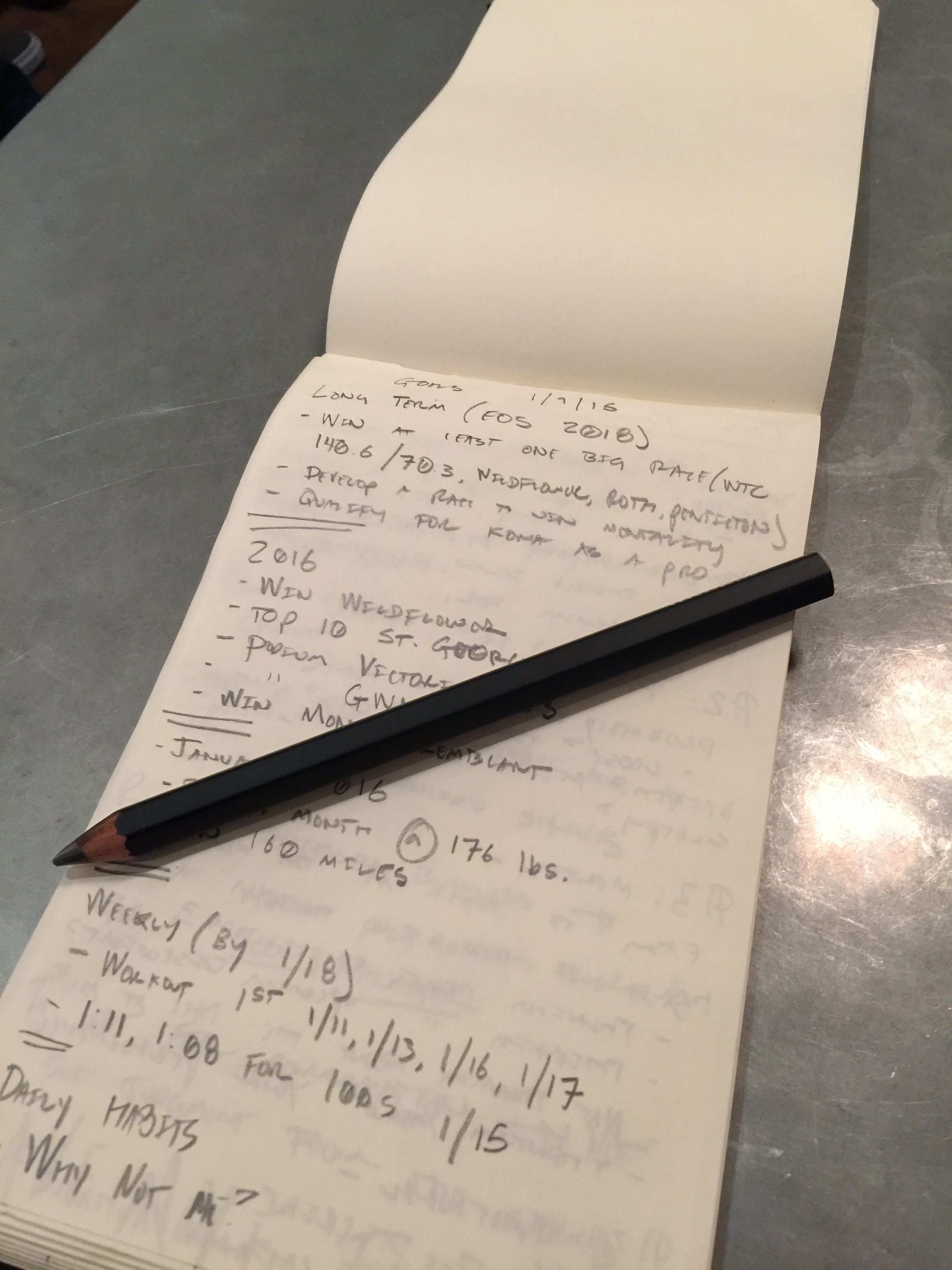 1. Vision
What do you want to do in your sport? That's where this all begins. When you sign up with CBCG, your coach will sit down with you (in-person if possible, and over the phone if necessary) to perform a full download and analysis of your goals, fears, strengths, weaknesses, and dreams. We ask about your daily, weekly, monthly, and yearly schedule, identifying opportunities to optimize training and recovery in the service of meeting those dreams. This initial meeting sets the tone for everything to follow, and our biggest hope as coaches is that you walk away understanding that your coach knows you've trusted her or him with your goals.
2. Your three week training blocks
Training plans are a dime a dozen these days, so we make sure that you plan is built for YOU. At CBCG we work in three-week training blocks, giving you, the athlete, a wider perspective of what we're trying to accomplish in this 21-day microcycle. Knowing your training for the next three weeks returns control of the schedule to the athlete, allowing you to look ahead and anticipate conflicts and communicate those to your coach. On the coach's side, three-week blocks force the coach to think in terms of progression, and makes us ask ourselves "what is the goal of this block, and how does it lead to the athlete's ultimate goal?" Having that goal in mind each time we sit down to write your program keeps us focused on your overall development as an athlete.
3. Feedback
Our rule at CBCG is "leave a comment, get a reply." As you log workouts in TrainingPeaks, you can leave comments about those workouts, and your coach WILL reply to you if you leave a comment. This channel is an excellent one for maintaining robust communication, and allows us to discuss individual workouts on a granular level. Regular use of this feature, we've found, binds you and your coach closer together, and the more you know about each other, the better you are as a team.
4. Check in
The weekly or bi-weekly phone call (or in-person meeting), we believe, is the most valuable thing we do. Once we've begun and you're logging workouts regularly in TrainingPeaks, having achieved daily conversation through the post-workout comments, we add in phone calls. This is another hugely important feature at CBCG, and isn't one to skip. Even if you feel like you have nothing to say to your coach about the past week or two weeks, the calls have huge value. Your coach can tell, just through hearing your voice, whether or not you are tired or fresh, motivated or burnt out, courageous or nervous. The weekly phone call is a great opportunity to communicate upcoming travel, work, or family commitments; to work on the mental aspect of your game; to review races; or simply to catch up and talk. As endurance athletes, we spend a lot of time in our own heads—it's surprising how good downloading those emotions and thoughts to another person can feel.
5. Execute
When you arrive at race day, you'll need a plan, and that is the final piece you'll receive from us, before you go out and achieve your goal. You'll receive, on the Wednesday before your race, a plan of attack from your coach, either written or communicated over the phone. We'll talk pacing, nutrition, and mental strategies, reviewing the goals we started with and discussing anything and everything that's going through your mind as you near your event. With a plan in hand, you can go out on course and let it rip, knowing that you have a plan that balances restraint and aggression in equal parts, leading you to the result you desire.
How we do it
Interested in how we take athletes from where they are to where they want to be? Follow the stories below to learn how CBCG coaches make a wide array of athletes faster and happier. Whether you're looking to finish your first triathlon, or win your age group at an Ironman and go to Kona, we've had experience doing it.
Race faster through our combination of technique, speed, endurance and pace change sessions.
Most people approach the bike from a "grip it and rip it" perspective. Although we value going hard, learn how we make triathletes faster on two wheels
Trying to get that Ironman marathon under four hours? Under three? Hoping to finish that Olympic-distance this summer? Read here how we'll make your run snappier.
Additional Resources
Looking for more? CBCG is a whole ecosystem of performance improvement. Here are the additional products we offer at CBCG to help you get faster, happier, and healthier. These products are available a la carte, without a coaching subscription with us.
Swim Analysis
Chris and his coaches have done hundreds of video swim analyses, all based off of the Swim Smooth methodology developed by coaches Adam Young and Paul Newsome. You'll leave your analysis knowing what type of swimmer you are, and what steps you'll take to improve.
Bike analysis
If you're not comfortable, you won't be powerful. Head Coach Chris and Assistant Coach Josh Sutton opened Output Speed Lab this year, aiming to make cyclists faster through comfort and position optimization. You'll go home with a thorough understanding of how your position needs to change to minimize drag and maximize propulsion.
Diet analysis and meal Planning
Interested in improving your intake, so you can optimize your output? Through diet recall and analysis of what you're already eating, we can build you a daily program to navigate the complex nutritional world, and also give you a plan to make you faster on race day.